Tax-deductible support for rowing
on Petaluma's longest park!
North Bay Rowing Club is a 501(c)(3) non profit organization so your donation is tax deductible.
Help support our growing Juniors program and our participation in programs that bring rowing to the
public, like the Annual Day on the River and Petaluma Small Craft Center's summer camps, as well as
NBRC's rowing-only summer camps. NBRC members give their time freely to these programs, in hopes that
everyone will see the Petaluma River as "Petaluma's Longest Park", and feel welcome to row with the club. Our tax EIN is: 68-0061639.
Three ways to donate:
1. Through our secure PayPal page
2. Through eScrip fundraising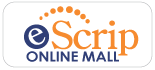 You shop and NBRC earns money! Over 6000 participating eScrip merchant locations will contribute a percentage of your purchases to NBRC. It all adds up to benefit our program. Register your participating grocery club card, or credit/debit cards and eScrip does the rest. eScrip is a national program, and anyone can participate, including grandparents or friends of NBRC. Visit www.escrip.com to get started. NBRC's eScrip ID#500025175
3. By donating your old car

Donate your car and NBRC reaps the benefits. It's easier than perfecting your catch or your release!